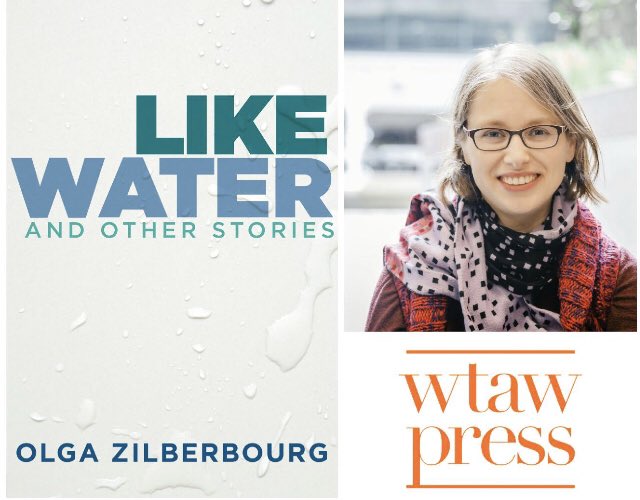 "I felt freer writing in English…[Russian] literature is divided, and with the gendering of language comes gendering of subject matters." @bowlga talks to @ilanaslightly at @TheOtherStories!
LIKE WATER AND OTHER STORIES coming 9/5 from #WTAW
https://t.co/AS3dR1eGRd pic.twitter.com/k89RpeJYX5

— WTAW Press (@WTAWPress) August 22, 2019
Olga Zilberboug's short story "Love and Hair" took the Willesden Herald first prize in 2016, and is included in Willesden Herald: New Short Stories 9. We were very happy to see Olga in London to receive her award from judge Katy Darby. She makes a gracious acceptance speech at the end of this video from the event.
Pre-order "Like Water and Other Stories" direct from the publisher. Read the Moscow Times review.